You'd have to be living under a rock not to know that Bruce Springsteen has a new autobiography, Born to Run and a companion recording, "Chapter and Verse".
Bruce Springsteen is our American music living legend. He has one of the strongest and most committed fan  bases in music today.
He is presently on a book promotion tour. Yesterday he sat down with Eddy Cue, Senior VP of Internet Software and Services at the Apple SoHo Store for a 45 minute interview. Jimmy Iovine, Apple Music top executive and the producer of Springsteen's Born to Run and Darkness on the Edge of Town albums was in also in attendance.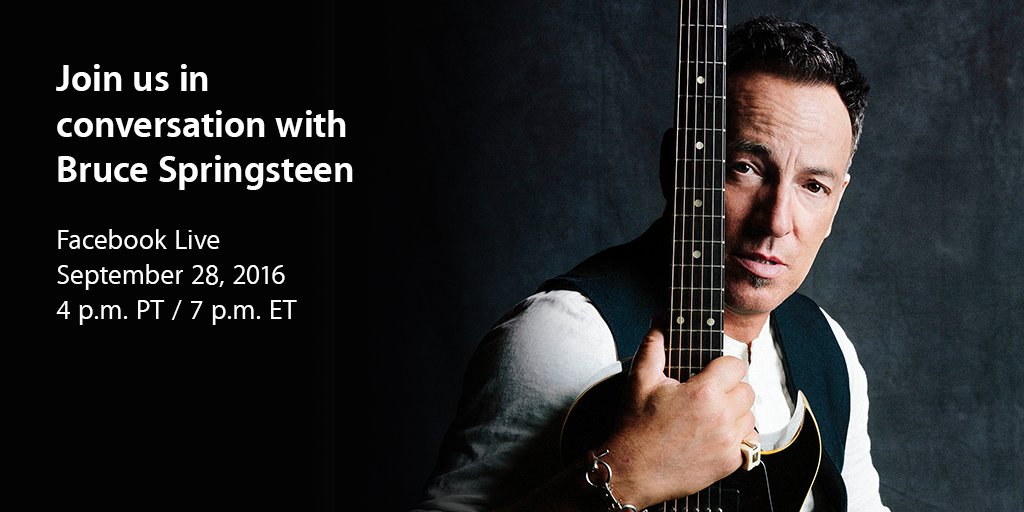 I find it interesting that Eddy Cue chose Facebook Live as the medium for the Webcast. I thinking Eddy Cue would have preferred to utilize Apple's network (Beats 1) but they don't have that capability yet. (Outsource vs. insource)
Here is the video link from last night's interview. Enjoy.