The Haight Street Art Center, with 7,000 square feet of gallery exhibition space, is one of the largest galleries devoted to poster art in the United States. The absolutely must visit poster print shop and gallery in San Francisco.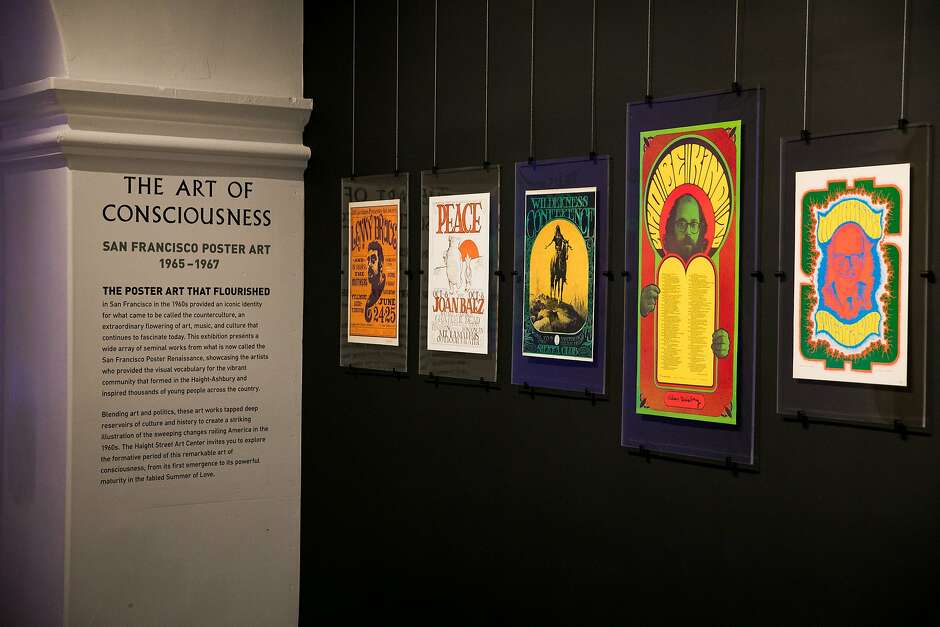 The inaugural exhibition, "The Art of Consciousness," features more than 90 seminal works from 1965 to 1967. On display will be never-before-seen Family Dog original art from the "Big Five" of San Francisco rock poster art – Rick Griffin, Alton Kelley, Victor Moscoso, Stanley Mouse, and Wes Wilson – whose vision inspired thousands of young people in San Francisco and provided the visual vocabulary for the vibrant community that formed in the Haight-Ashbury.
"It covers the evolution of poster art before the Summer of Love, from the Seed and Are We Next in 1965 through the psychedelic Avalon and Fillmore posters of the spring of 1967," said Moonalice guitarist and poster philanthropist, Roger McNamee. "Check it out!"
The Art of Consciousness" runs through September. Entrance is free. Regular hours are 11 a.m. to 5 p.m. Monday through Sunday. 215 Haight St., San Francisco: https://haightstreetart.org
About Haight Street Art Center
The Haight Street Art Center (HSAC) is a 501(c)3 non-profit San Francisco arts collective established to promote poster art production and education. The Center's community outreach relates to poster art history and cultural impact along with a deep commitment to extending San Francisco's proud heritage of publicly accessible artwork—artwork created to celebrate, advocate, and connect people.